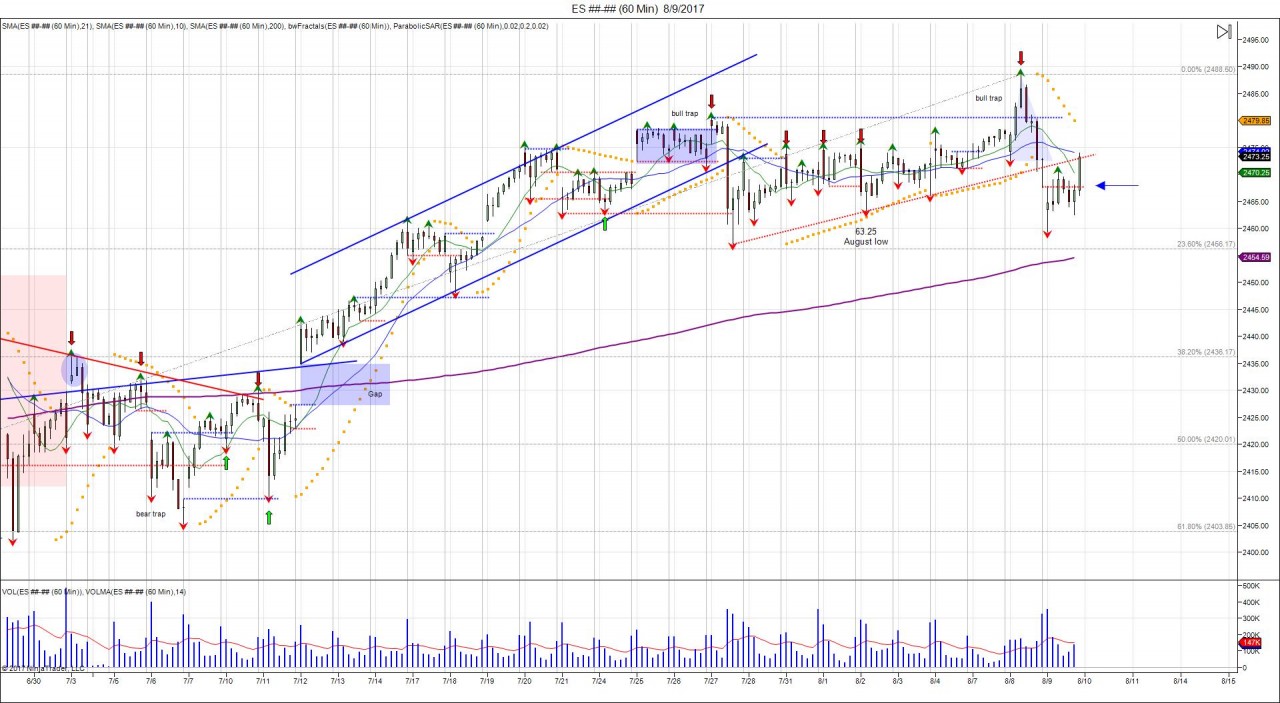 Sometimes most of the move is done in the overnight (Globex) session, and by the time the cash market opens and everyone is selling the weakness, the cash market holds to prevent these traders from getting paid. Interesting? Weird? This is what I call CASH MARKET GAMES. Not only does a lower open lure in shorts, but when it pushes back to close on the highs, it sucks in new longs that need to get paid in the following session. Should the market open lower in the following session, those new buyers are on the hook and short sellers have to come back chasing lower.
Let's look at the current example above. After Tuesday's breakout into a new ATH of 248850 was rejected, the market put in a low of 246750. On Wednesday the cash market opened below Tuesday's low at 246350. By opening below Tuesday's range, buyers from Tuesday were caught on the hook, creating overhead resistance. By opening lower, short sellers are forced to chase the market down. When the market does not expand lower, these day shorts are on the hook. The cash market puts up a big fight to prevent a sell off, as was seen on Wednesday. After several hours of trying to recover 246750, a late day dip came in at 246250 in which sellers failed to make new lows on the day. By failing to make new lows on the day, these shorts were forced to be squeezed into the cash close, fueling the market to push into a high of 2474 (filling the gap from prior close of 247275).
Now going forward... With Wednesday seeing a squeeze into the close, there needs to be follow through. For Thursday, buyers need an open above 2474 to continue off Wednesday's push and attempt a retest of 2478-2482 from where the market failed on Tuesday. Opening below 2466 on the other hand, rejects Wednesday's closing hour squeeze, leaving buyers from Wednesday's close on the hook and forcing sellers to chase the market down again. After being burned on Wednesday, shorts will be more reluctant to sell weakness on Thursday, which gives opportunity to expand lower and force these sellers to have to chase the market down.