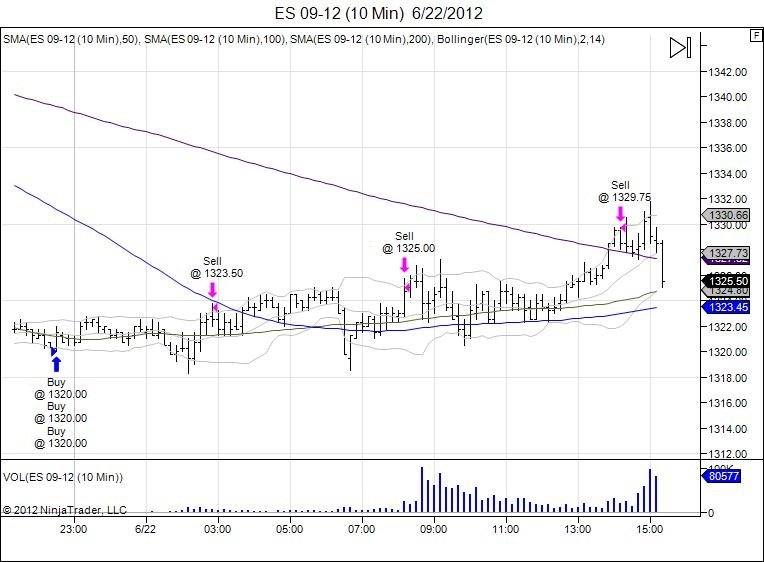 Update: Runners see 1329.75 upside objective met. Adding 9.75 on top of 8.50 locked in. Total of +18.25. Runners don't always play out, but objective is to reduce exposure, take profits along the way, and allow runners to work where if they do, they pay as much as the first and second target combined.
_________________________________________________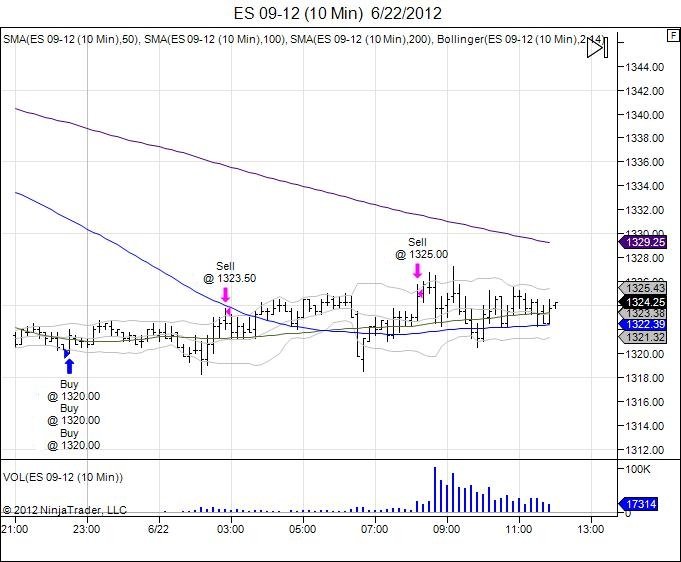 Yesterday's market action dropped into the 1320 support level with an intraday low of 1317.50 as the market squeezed out the downside. Overnight the trade was a long at 1320 and we have seen Thursday's lows hold providing oppurtunity to lock in intraday objectives on the top side at 1323.50 and 1325.00. Two thirds of the trade is out and the runner is now doing the heavy lifting with a risk free stop at 1320 and an objective of 1329.75 on the upside. The market is trading very narrow as buyers are swimming upstream and sellers are fighting to break the market lower to close out shorts and lock in profits.
ES