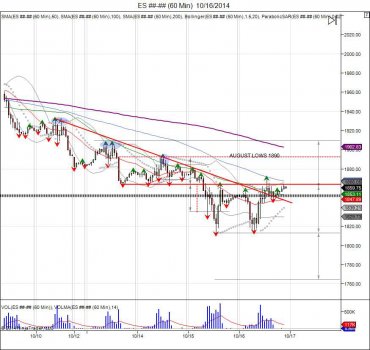 After attempting to hold last Tuesday, the market rallied to 189275, only to meet major resistance against the broken August lows of 1890. This led to a narrow range last Tuesday, barely holding Monday's 186375 low. Globex saw the market break this triple bottom against 186375, giving way for the 189275-186375 range to be expanded down to 183475 (189275-186375=29, 186375-29=183475). The market fell on Wednesday to complete this target, however continued another 20 handles lower into 1813 to test major support from the April lows, before seeing a squeeze back to the 1863 level. The following day saw a retest of the lows which held, creating another range, 1863-1813. The range gave room for the market to expand up to 1913 (1863-1813=50, 1863+50=1913), or down to 1763, depending if the ES was able to breach the top range at 1863, or bottom range at 1813.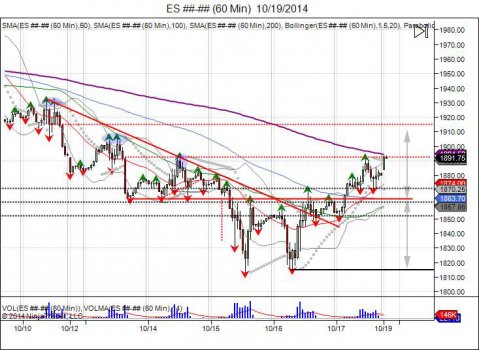 On Friday the SP500 recovered above 1863 and attempted to target Tuesday's 189275 highs, running into 189175. The break above 1863, gave the market room to expand up to 1913.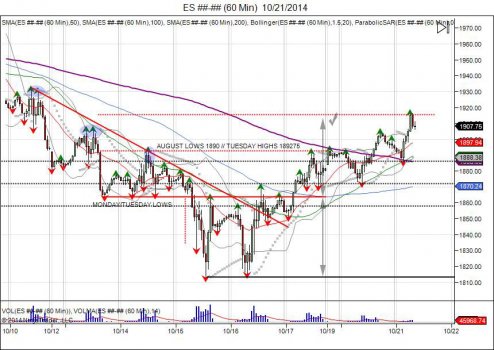 On Monday the SP took out last Tuesday's 189275 high and found support down to 1870 before rallying into close at 1900. Today, 1 week after the failed 189275 high made last Tuesday which was followed down to 181300, we have recovered back above those 189275 highs and completed the short term range expansion target of 1913. The move now retests major resistance based on the double top made at 1930, along with revisiting the scene of the crime, being the 1920 major support level that was tested early October before finally giving out and falling 100+ handles. Old support becomes new resistance. A move through 1980 is needed to reverse momentum and create a V bottom on daily charts as rallies into 1920-1958 offer sellers an area to defend.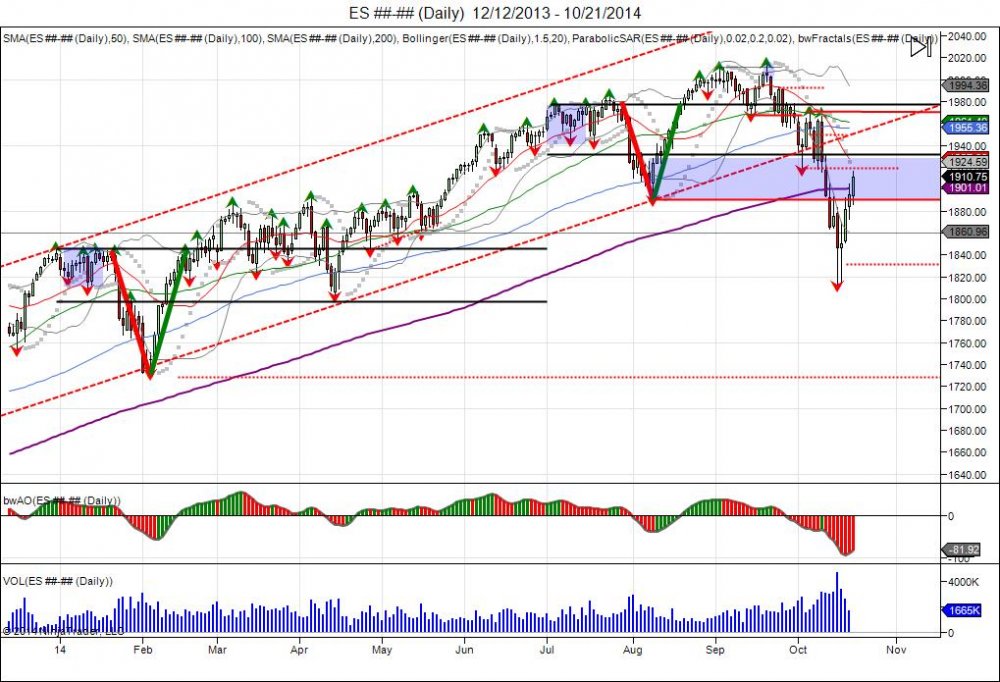 RISK DISCLOSURE: PAST PERFORMANCE IS NOT INDICATIVE OF FUTURE RESULTS. THE RISK OF LOSS IN TRADING FUTURES AND OPTIONS IS SUBSTANTIAL AND SUCH INVESTING IS NOT SUITABLE FOR ALL INVESTORS. AN INVESTOR COULD LOSE MORE THAN THE INITIAL INVESTMENT.