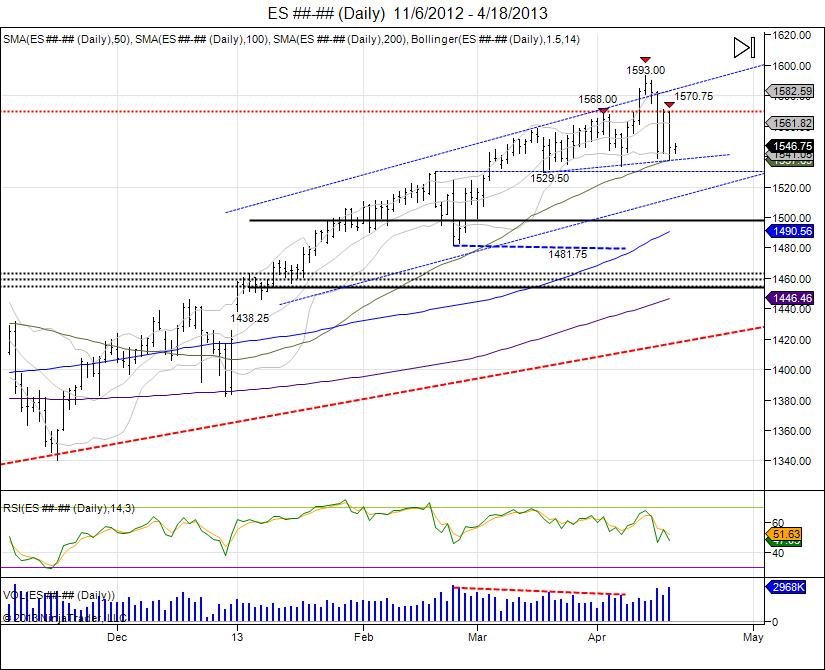 The market fought gruesomely in squeezing out shorts as sellers were attracted following the Cyprus breakdown. This led to a major tug of war, making higher lows and higher highs until 1568 printed and the market reversed into the April NFP report to shake out the series of higher lows test 152950 and hold. Once again luring in shorts thinking the 1568 was the top, only to see a massive short suqeeze taking the market through the old 1568 high to stop early shorts and print new highs of 1593 as the all time highs of 158675 were taken out.
Since taking out all time highs, the market fell back to retest where it broke out above at 1568. Old resistance failed to hold as new support as the market fell below 1568 which saw next level of support tested at 1555 from the April 5th NFP highs. The market attempted to stabalize this level, however with the Boston tragedy, selling pressure drove through this down to retest the NFP low of 153325 as the market held at 153875. This hold led to a bounce back on Tuesday, resetting the market as it came back to the 1568 level to allow sellers a bounce to defend and buyers another oppurtunity against the highs. Buy side failed to materialize and hold 1568 which in turn has seen sellers take control to reverse the market back below Monday's 153875 low. In turn the bounce to retest 1593 has turned into a right shoulder of a head/shoulder topping pattern. The neckline was broken on Wednesday as the market took out Monday's lows of 153875, giving 1568 shorts their first target. At this point buyers are forced to defend last week's lows of 154300. Closing below this for the week triggers sell signals going into next to continue the move lower. Closing below the daily neckline of 153875 gives room to expand the range of 54.25 (159300-153875) down to 1484.5 which would be a retest of the February lows at 148175. The Cyprus low remains the line in the sand which was a retest of the old February highs, falling below gives room to target February's lows with next major support within 1465-1450.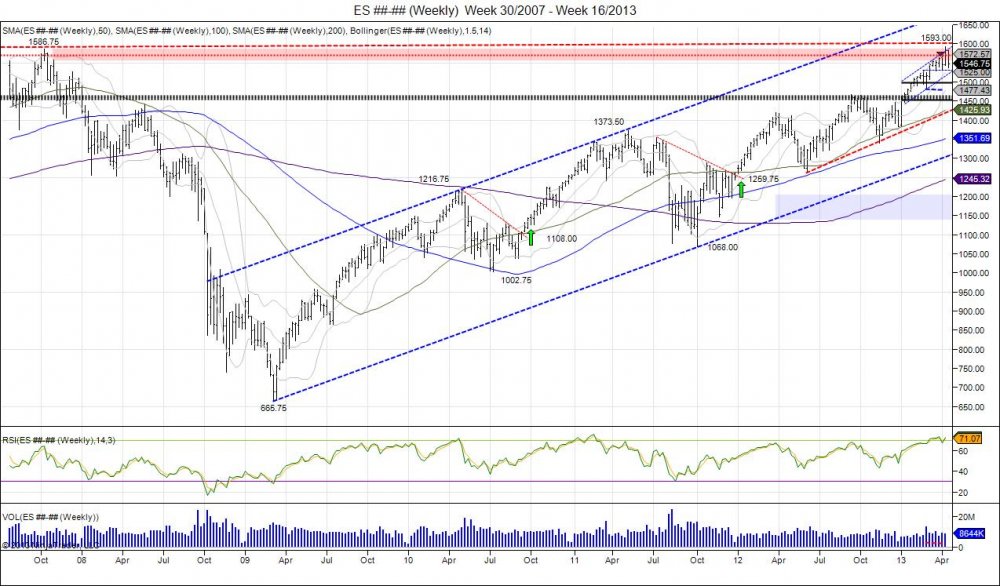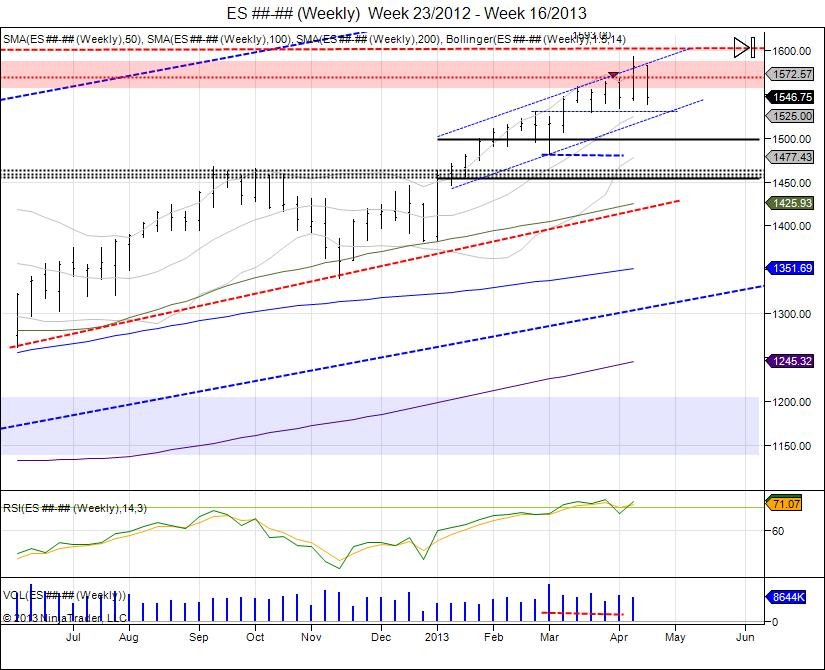 RISK DISCLOSURE: PAST PERFORMANCE IS NOT INDICATIVE OF FUTURE RESULTS. THE RISK OF LOSS IN TRADING FUTURES AND OPTIONS IS SUBSTANTIAL AND SUCH INVESTING IS NOT SUITABLE FOR ALL INVESTORS. AN INVESTOR COULD LOSE MORE THAN THE INITIAL INVESTMENT.