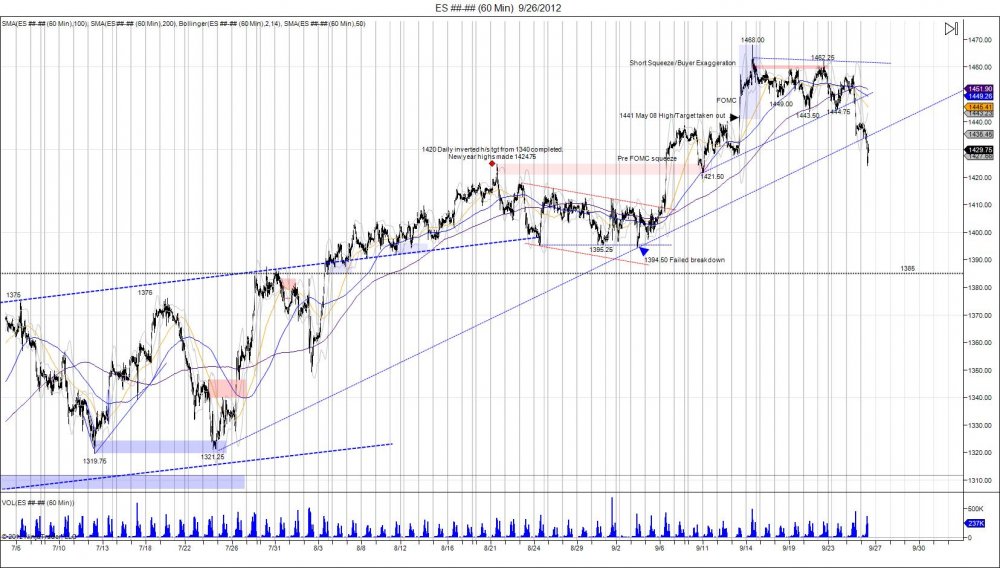 click chart to maximize
The SP500 completed its 1441 target and squeezed into its next major resistance being 1468, tapping it on the button as buyer exageration and short squeeze above 1441 led the market into this next level. Thus far, the market saw consolidation off 1468 in attempt to build a base down to 1443, however buyers ran out of gas as the market reversed Tuesday as they attempted to test the upper 1450s and fell to take out this 1443.50 level. This has the market now testing an important support range within 1437-1421 as lows of 1424 were made today, fighting to hold the 1421.50 low made September 11th, being the pivot low prior to the run into 1468. Below this level comes 1410-1394.50 being the pivot low made on the 4th as the market made a failed breakdown and ran from this into the 1468 level. This level could be the target for this move to squeeze out dip buyers and back and fill into this level. Should this take place, 1385 comes in as next major support on the downside that we must look for the market to test and attempt to hold to offer oppurtunity to reload. There are many eager buyers who want to come in as the market retraces its FOMC move higher, moving down into where this leg up began at 1394, would certainly hurt these buyers.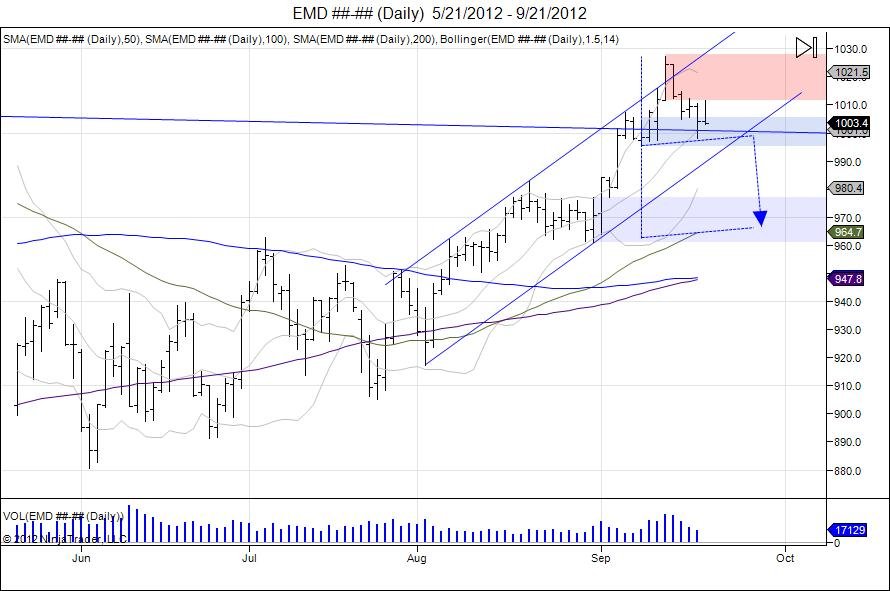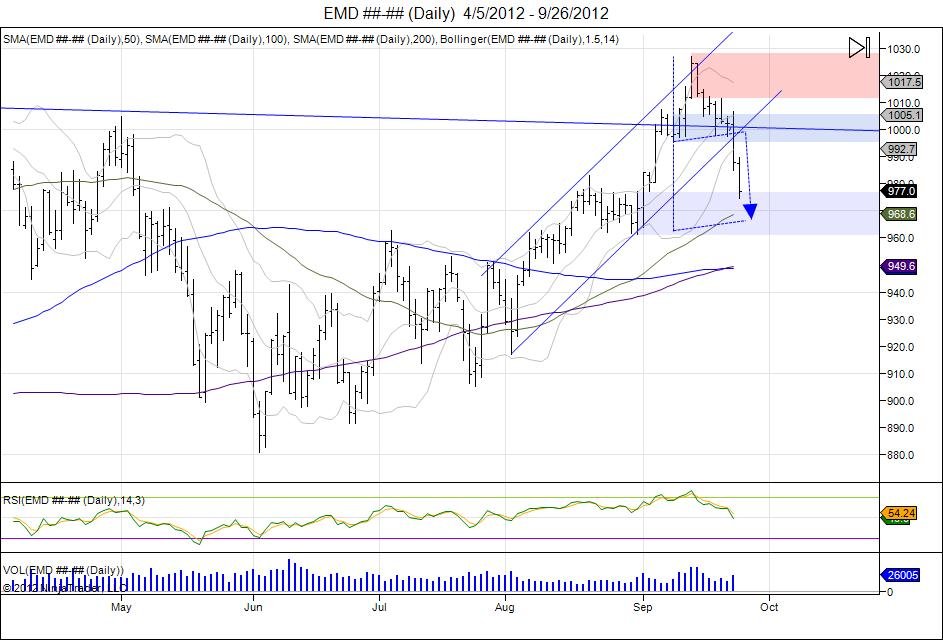 For precise entry, stop, and target levels on day and swing trades along with updates, click here for more information.