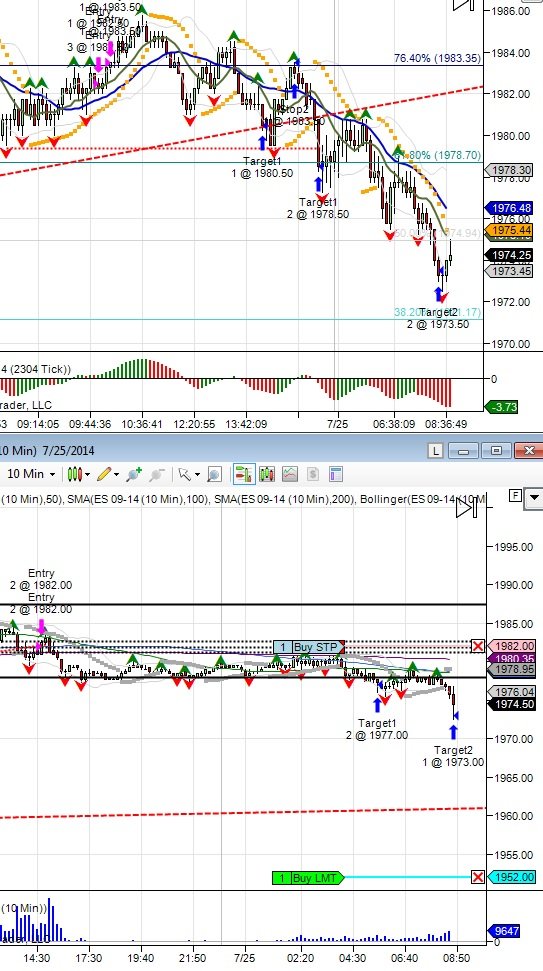 Top of the screen is a short term chart based on short term signals. First signal was a short @ 198250 with a 4 handle stop. Next signal was @ 198350 with a 3 handle stop. 198350 short saw first target @ 198050 (1x risk), then stops moved to breakeven which was kicked out on the bounce to 198350 late afternoon. 198250 short saw first target @ 197850 (1x risk), stops lowered to entry and the runners were covered this morning @ 197350.
Bottom of screen shows longer term setups based on daily/hourly charts. First signal short @ 1982 with a 5 handle stop. Target 1 taken out @ 1977 (1x risk), target 2 covered this morning @ 197300. One left with a break even stop and a 1952 target.
Here's how it looked yesterday just after the close http://stks.co/f0qsu
Follow and trade with us in realtime! For limited time, the CST Pro is discounted for you to take advantage of and give this program a try!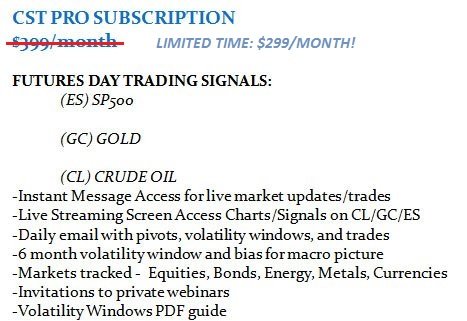 RISK DISCLOSURE: PAST PERFORMANCE IS NOT INDICATIVE OF FUTURE RESULTS. THE RISK OF LOSS IN TRADING FUTURES AND OPTIONS IS SUBSTANTIAL AND SUCH INVESTING IS NOT SUITABLE FOR ALL INVESTORS. AN INVESTOR COULD LOSE MORE THAN THE INITIAL INVESTMENT.