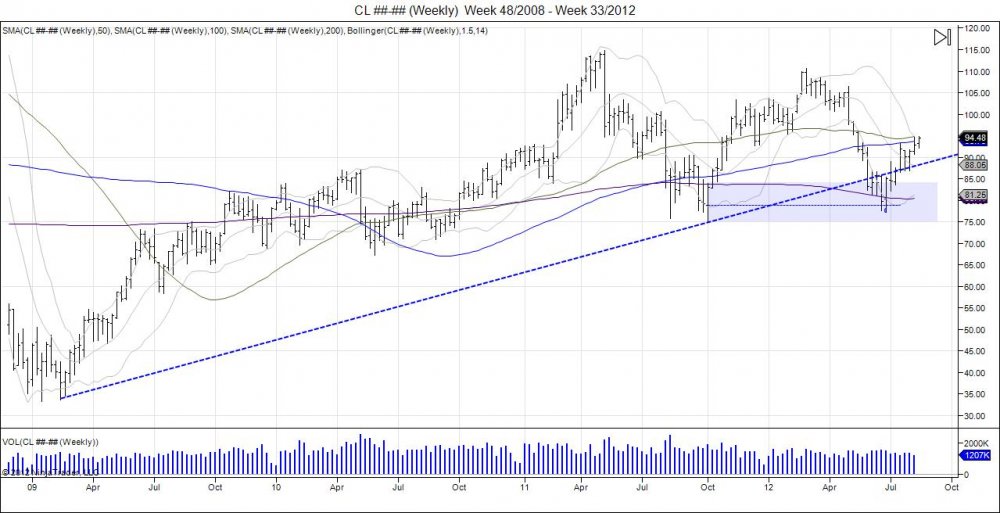 September crude oil contract ran up to highs of 94.90 today with only 5 days remaining for the contract to trade with it's expiration nearing on August 20th. The move approaches the 9750 target which retraces the market to where it failed May of this year. With the contract having to go into another roll and only $3 shy of its upside target, it is good enough to finally close out the runner position from 7840. This contract already had to go through a roll from August into September and with the close of September, the two contracts combined have paid a total of 15.87 on this runner position. More then the first two targets combined which netted 11.35. There was no risk on the runner after taking profits on targets 1 and 2 and allowing the 3rd to run with a stop at entry, however the trade has completed for a total of $27.22.
Going forward, 9750-10643 is a major area of resistance for crude oil to work through. Moving past this range retraces the market to where it failed in May, making a U turn on the weekly chart, where at this point consolidation would need to be seen to build a base and target the year highs above 110. Until then this is speculation and we need to see the market trade through this major resistance range of 9750-10643. Downside support is seen 8936-8684 and down to 8530.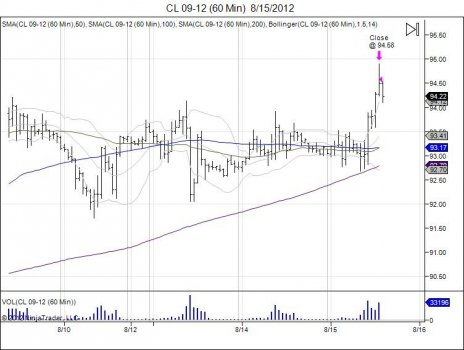 Reference: How We Played Crude
For precise entry, stop, and target levels on day and swing trades along with updates, click here for more information.