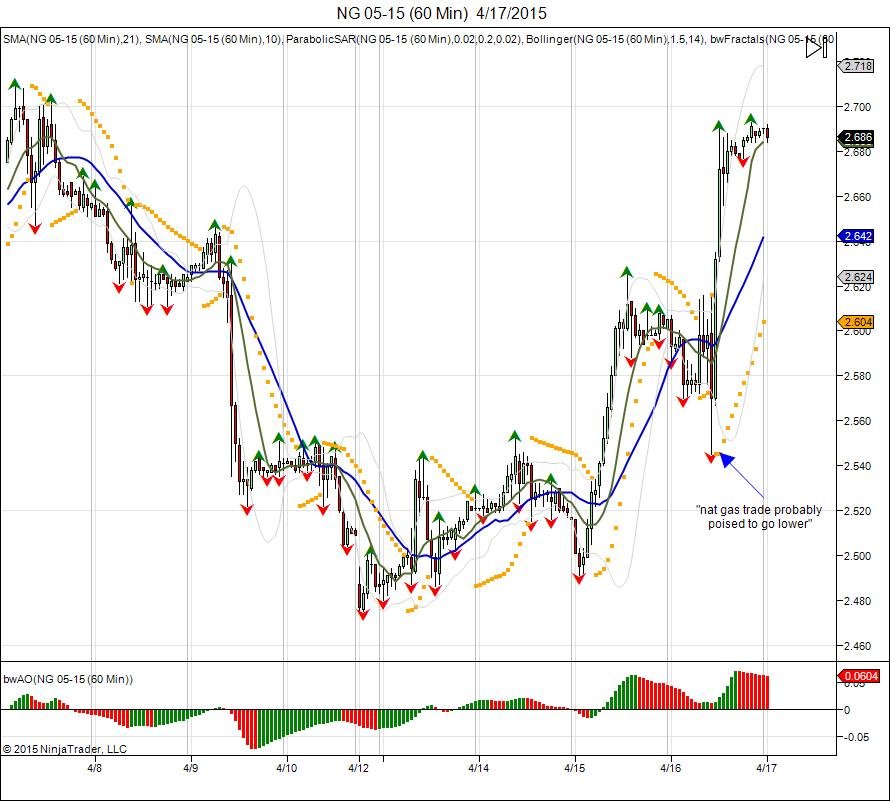 After the EIA released its storage numbers on Thursday, natural gas traded down to 2.55 as it was deemed "bearish". Fundamentally? Maybe. Technically? 2.55 was a buy level as highlighted below in our email sent to clients the night before. A 14 cent move from 2.55 up to 2.69 is nothing to sneeze at. For those trading futures, that's a $1,400 move per contract. If you relied on the report as being 'bearish', you're out $1,400. The sellers on the report were caught trapped and used as fuel for the short squeeze. This is trading, it's not based on what we think a report is, bullish or bearish. Maybe in the overall picture, but what moves market's are traps, and using those traps as fuel. If you're on the wrong side you get your head chopped off.
Natural gas is now pushing the highs for April at 2719 and attempting a reversal after making new lows for the month and failing to expand lower.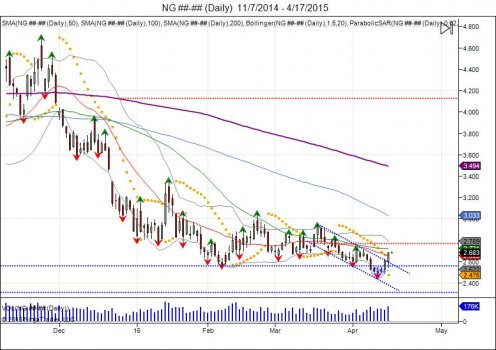 RISK DISCLOSURE: PAST PERFORMANCE IS NOT INDICATIVE OF FUTURE RESULTS. THE RISK OF LOSS IN TRADING FUTURES AND OPTIONS IS SUBSTANTIAL AND SUCH INVESTING IS NOT SUITABLE FOR ALL INVESTORS. AN INVESTOR COULD LOSE MORE THAN THE INITIAL INVESTMENT.