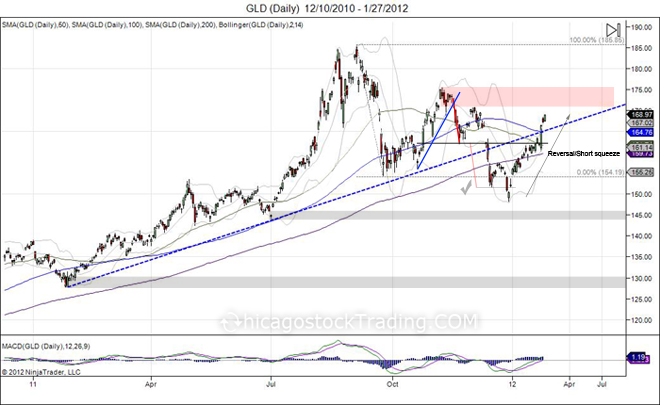 more...
GLD (Gold ETF)
Retracing into where it broke down from in September of 2011: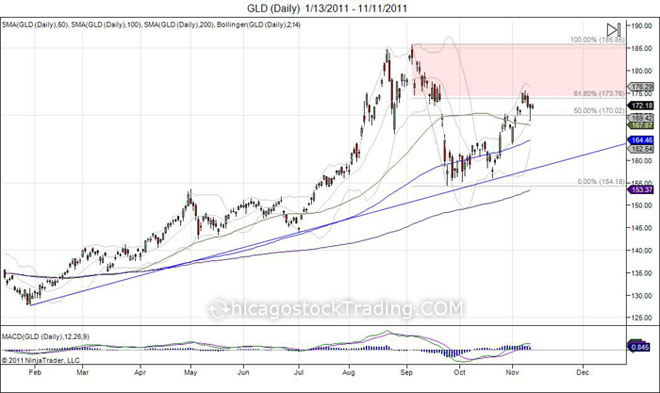 Pulling back after retesting the breakdown point. Bear flag in November points to retest of September lows. Market bounces off this level to retest the November high, in turn building a right shoulder for a head/shoulders top.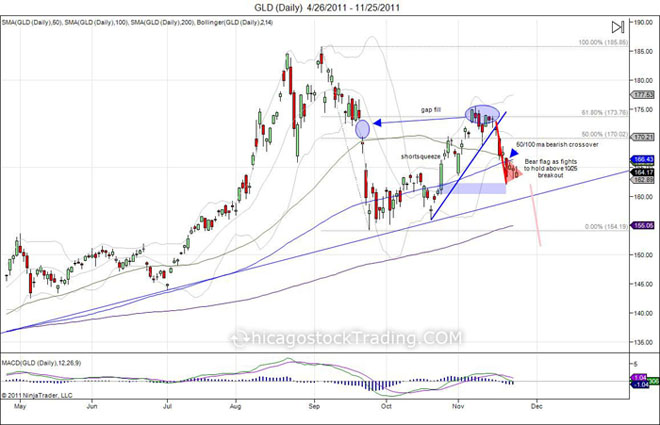 Target completes. September lows taken out, squeezes weak hands, trapping late shorts.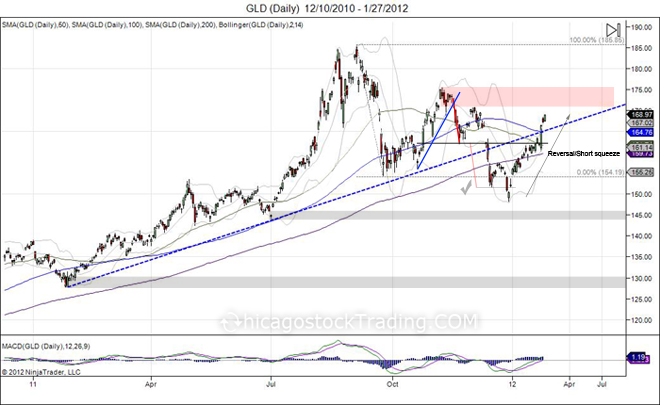 Since completing the downside target and hitting lows of 148.27, GLD has pivoted off this low and moved back above its 200day moving average along with getting back within its trendline from the January 2011-July2011 lows. As the downside target completed, this reversal has caught late sellers off guard and now on a mission to squeeze out any remaining shorts. This retracement now runs into major resistance from the head/shoulders top that built in November as the market now tests this major 170-175.46 resistace range. Buyers must move past this to get control once again of the trend and put the market back into a buy the pullback mode. The January 25, 2012, 160.29-166.55 is now the back bone for the bulls as this was what squeezed the market back into these levels.