On October 27th 2011, Chicagostock Trading recommended selling the Euro at 1.4180: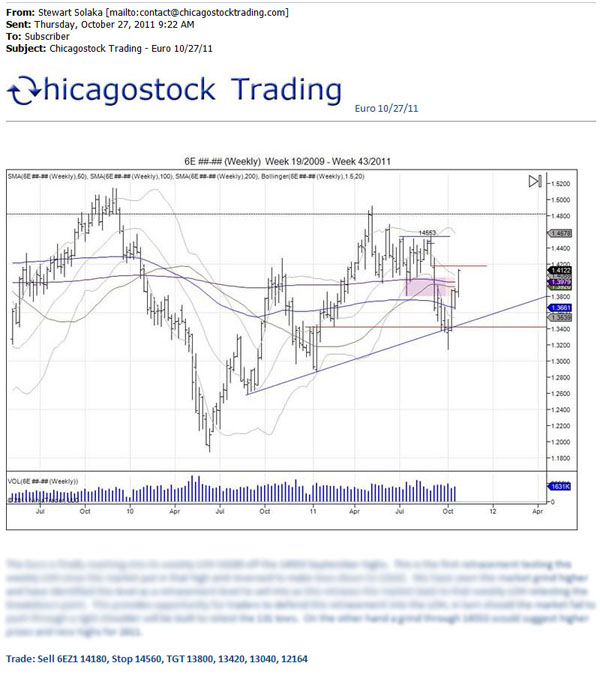 more...
In November a head and shoulders appeared in the charts. Notice the 1.4180 sell became the top of the 'head':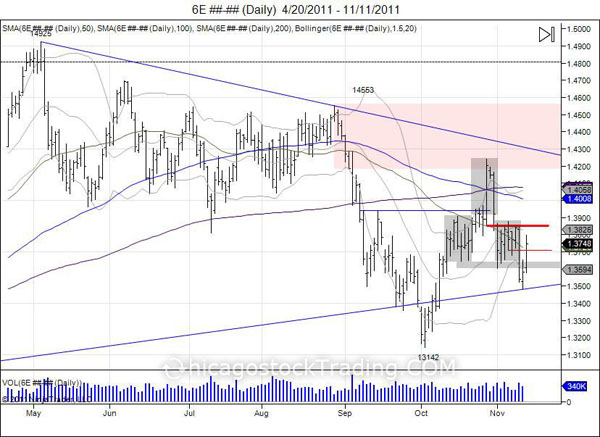 In December, as the head and shoulders target completed, 3 of the 4 downside targets had been acheived and it was time to roll the last runner into the March contract: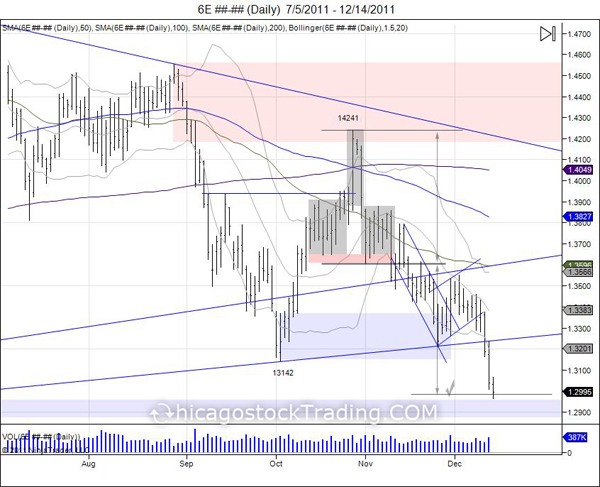 This short runner was looking for a target of 1.2164 should the Euro weakness continue, however in January the stop was recommended to be lowered to 1.2905 as the market fought to hold it's 1.2587 lows from August of 2010.
This stop was elected January 19th as the market traded through 1.2905 and broke its downtrend from November. Completing and closing out the last runner of the trade, locking in a total of 3460 ticks or $43250.00.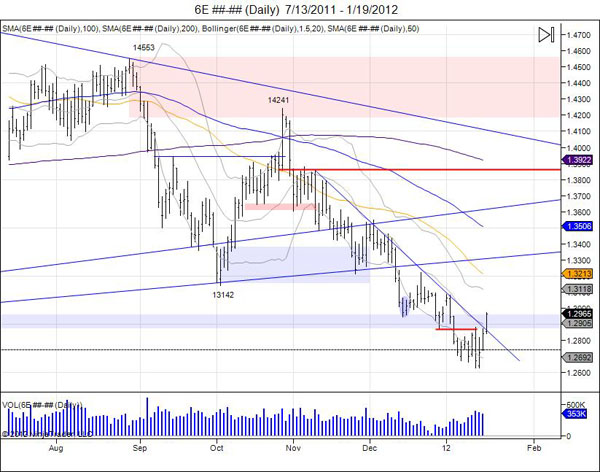 The stop elected at 1.2905 completed the trade, and got shorts out of the way of what is now a short term reversal in the market as the market is now trading 1.3200.
RISK DISCLOSURE: PAST PERFORMANCE IS NOT INDICATIVE OF FUTURE RESULTS. THE RISK OF LOSS IN TRADING FUTURES AND OPTIONS IS SUBSTANTIAL AND SUCH INVESTING IS NOT SUITABLE FOR ALL INVESTORS. AN INVESTOR COULD LOSE MORE THAN THE INITIAL INVESTMENT.