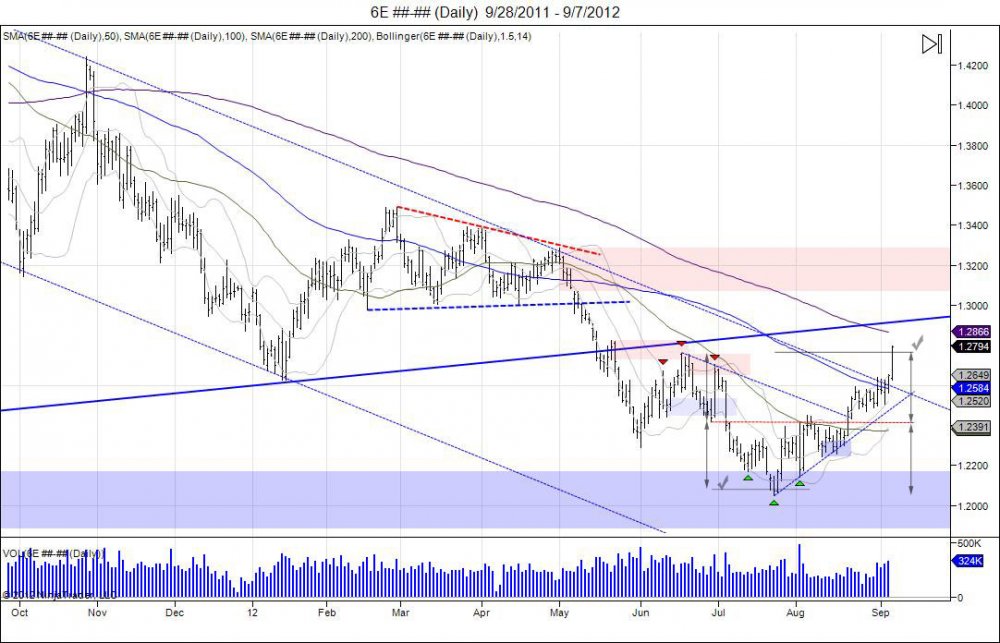 The Euro today rallied into highs of 12808, taking out the June high of 12759 and completing the inverted head/shoulder target of 12775 from the 12413 neckline made on the "draghi sale" when the market fell to retest the July lows. The buys at 12147 saw most covered before the break of the neckline. As the market took out the neckline of 12413 runners were left to see if the Euro can complete its 12775 target. With this complete, this trade is now done. Going forward, new support comes within 12626-12503. Next major upside resistance is met against 13082 to fill the gap from the May highs of 13287 of where the Euro failed.
Reference: Euro's Inverted Head/Shoulder
For precise entry, stop, and target levels on day and swing trades along with updates, click here for more information.
Limited time Pro Membership trial, follow above link for more information!