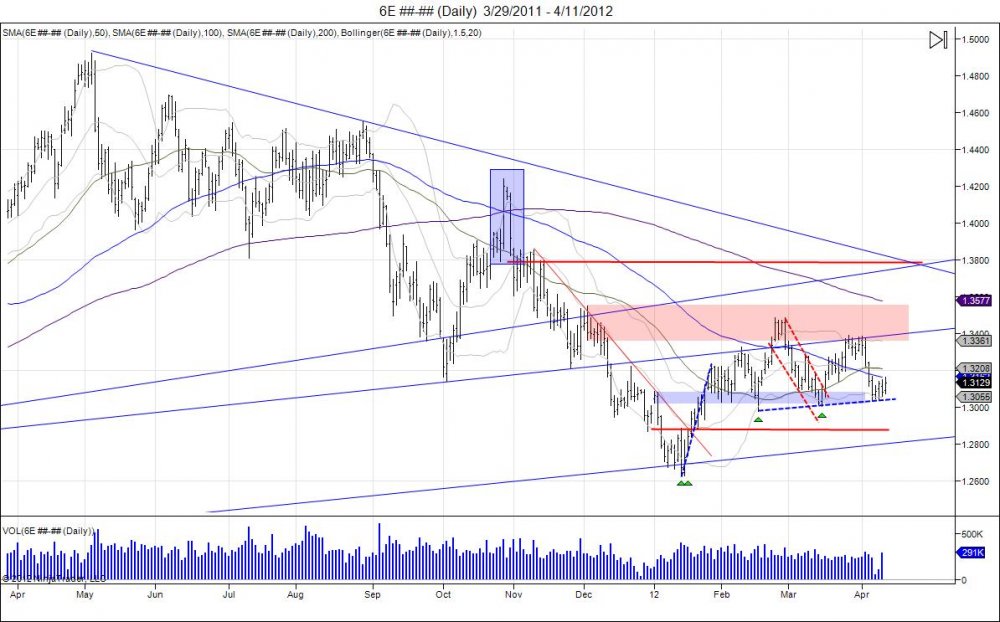 click chart to maximize
Since failing the test of the February levels late March, the Euro has fallen to retest its double bottom of 12975-13004. This neckline is being threatened and the Euro is fighting very hard to hold with its back against this fence. Upside resistance is met within 13195-13391 as the level to move through in order to break out of this downside pressure and move to take out the February highs to complete its upside target of 138. Failure to do so and the neckline is in jeopordy of being broken for stops and to attract shorts where the January level will be retested with 12890 as support off that low of 12627, where a false breakdown can be seen to trap these sellers. Ultimately the January lows need to be broken for the Euro to be back in bear mode, until then the market is in short covering mode and should continue to look into retracing to 138 where it broke down from 142.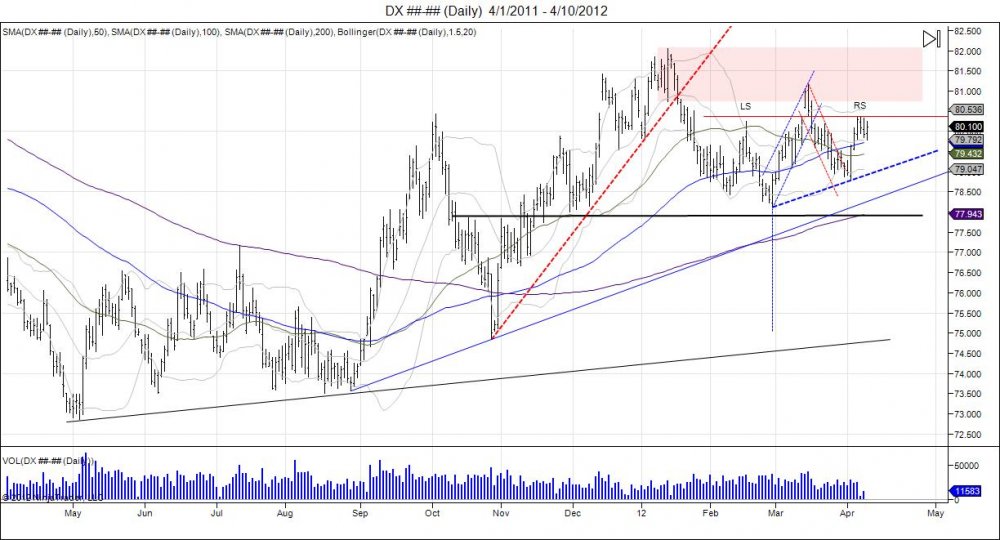 click chart to maximize
The US dollar most recently has been testing its failed highs from March after the pullback found support at the February lows. This test builds a right shoulder on a failure to take out this high, giving room to break the neckline of 7812-7880. With that the 7800 level will have a better chance of being taken out as the market has tested and failed upside levels. Downside target comes in to take out the October lows. Currently fighting minor support at 79700. Buyers need to squeeze March highs to fail this head/shoulder attempt and target the year highs in order to regain control.
Receive specific trade alerts and daily analysis become a member today.